Wave Pool & Raging River
---
Love the waves but tired of salt water or afraid of sea creatures you might encounter under the sea? We have the best solution for you and the whole family.
We offer large waves similarly to the waves of the ocean. Enjoy swimming against the wave or simply ride with the tide until it takes you to our artificial shorelines.
Its' more fun and safer for everyone!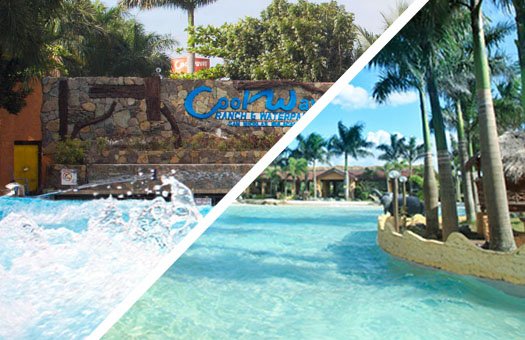 ---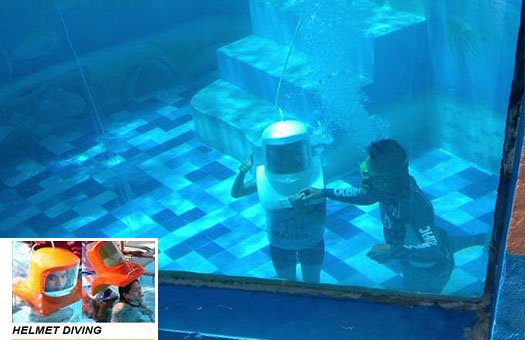 Helmet Diving
---
Come and visit our Helmet Diving site and experience how life is 12-feet under the water. This activity is ideal for the whole family.
No need to be an excellent diver for this unforgettable experience and the only qualification you need is that you can walk and breathe! Basic isn't it?
Helmet diving is a perfect basic step for those eyeing scuba diving and other underwater activities in the future.
---
Pools with Playground & Slides
---
---
There are many activities at Coolwaves Ranch and Water Park Resort that the whole family would surely enjoy. We have a playground with slides situated near the shoreline that kids would love and endear.
The slides are ergonomically designed for the safety of the young ones and since it is near the shorelines, parents and chaperons can still enjoy the waves while keeping their eyes on the kids at the slides.
We have a big slide also designed for the adults to enjoy. Come and try our playground and slides the whole family would enjoy!